Best Shoes for Bunions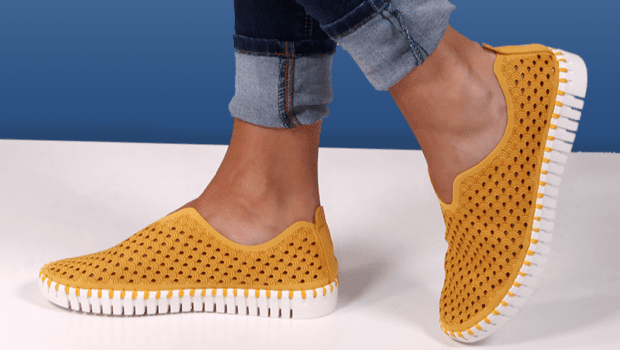 Published on June 2nd, 2023 | by Kirsten Borrink
15
Ilse Jacobsen Tulip Slip-on Sneakers : Perfect for Problem Toes
Was I hiding under a rock this summer? These adorable Ilse Jacobsen Tulip slip-ons have over 200 customer reviews at Nordstrom, mostly five star…and I'm just now noticing them?  How about you? Have you seen these? Do you have a pair? If not, let's find out why they're featured here on the leading blog for comfortable shoes.
Process of elimination: if you need enhanced arch support, read no further–these are not your shoes. If what your feet crave is a pillowy insole with soft non-irritating uppers, read on.
The perforated uppers are made of recycled microfiber and glide smoothly over bunions and hammertoes. Ali, a Zappos customer raves about her new comfortable shoes:
"Ladies with bunions and arthritic big toes, relief is finally here! I have found it more and more difficult to fit into fashionable shoes comfortably, and these shoes were the answer to my prayers!"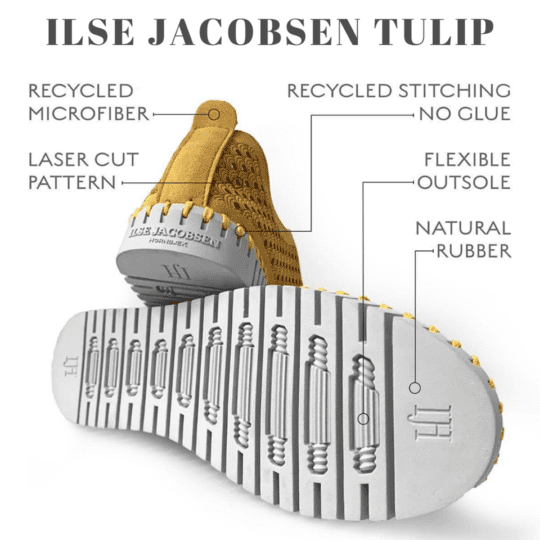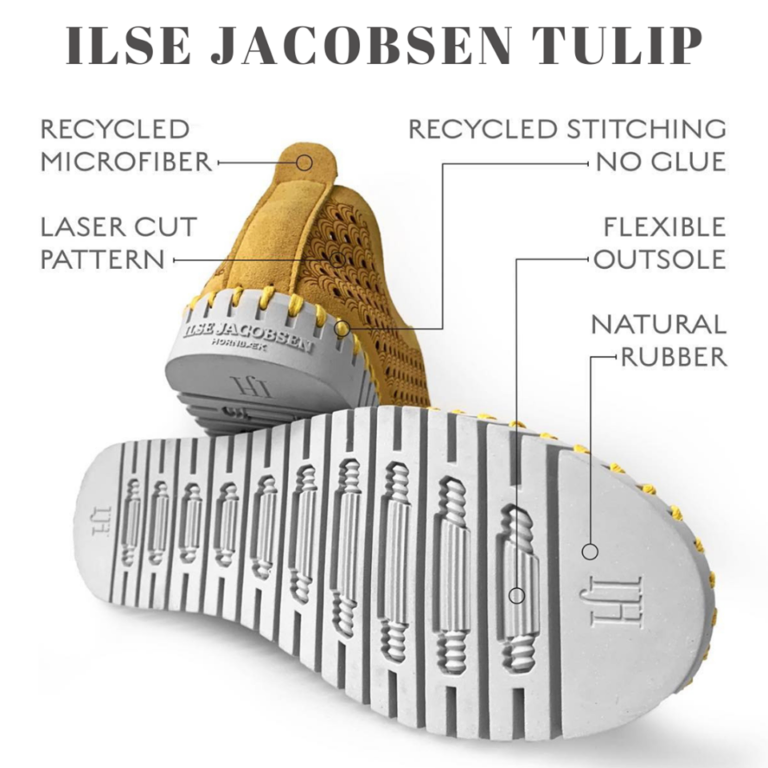 The leather-lined removable insole sits atop a thick rubber outsole. This combo provides a "walking on clouds" type experience. Some customers use the Tulip as a travel shoe since it's lightweight, packs easily, is breathable and provides superior cushioning and traction. Plus, I've read that they're washable too!
A word in sizing: most customers find the Tulip to run small. We recommend ordering up a size. If the shoe still feels a bit tight, realize it will stretch with wear.
Do you want to chat with women that own this shoe so you can find out more about fit and feel? Join our Facebook discussion of the Ilse Jacobsen Tulip slip-on.
Find the Ilse Jacobsen Tulip in a wide array of colors, euro sizes 36-42 for $78.95 from  Zappos, Nordstrom, Amazon.