Best Shoes for Bunions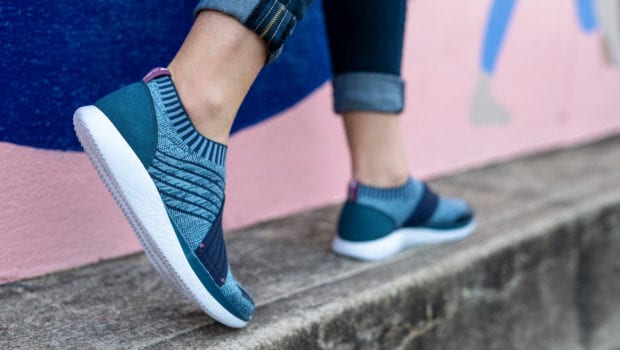 Published on March 2nd, 2020 | by Kirsten Borrink
9
6 Comfortable Shoes for Tailor's Bunion or Bunionette
I had no idea I'd get such a response from this post! If you have a painful tailor's bunion (bunionette), see our recent discussion for scads of recommendations for footwear, orthotics and inserts to help alleviate the pain of tailor's bunions.

While I do think a trip to the orthopedic doc is wise, I am in the process of reading through the comments and trying a few of the footwear recommendations. I've picked my favorite six to feature here on the blog.
Can you believe I was going to give these away? I rescued them from my "Going to Goodwill" bag and wore them for a long day of outlet shopping. Heavenly. Not only does the toe box offer ample room, the arch support takes some of the weight off the side of the foot with the tailor's bunion. Unfortunately the Chaco Pineland moc is a discontinued style, so grab a pair quickly for $69-13o from Amazon. Also recommended: the newer Chaco Kanarra.
Recommended by a reader with bunions and hammertoes–Arcopedico booties. The L8 style pictured here features a breathable Lytech stretch fabric upper that accommodates bunions, tailor's bunions and hammertoes. Moderate arch support and a heel cup helps to align the foot. Find Arcopedico boots in euro sizes 35-43 (4.5-12) for $124-159 from Zappos, and Amazon.
Closed-toe Birkenstocks. I'm a personal fan of the Birkenstock Boston (it's the only closed-toe Birk I own), but the Gary oxford gets high marks for comfortable, supportive footbed and soft, accommodating uppers (especially the suede). The Gary comes in a lovely navy suede from Zappos and Birkenstock.com for $139.95. Other recommended closed-toe Birks: the adorable Bakki boot with shearling lining, and the Birkenstock London with suede uppers.
For a dressier option with a 2.5″ wedge heel, consider the Aetrex Mia. When customers say this shoe has a wide toe box, they mean it! Also included: a lightweight yet supportive cork midsole, memory foam-covered insole, metatarsal support and adjustable instep strap. Find the Aetrex Mia in euro sizes 35-42 (5-11) for $149.95 from Zappos, and Aetrex.com.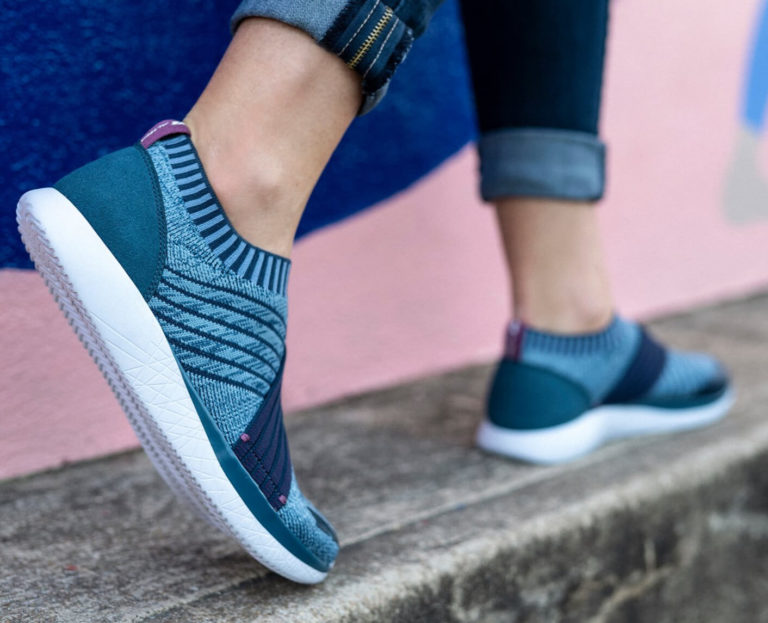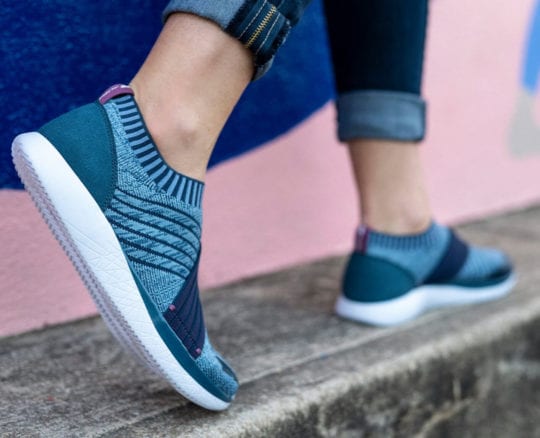 Altra DyaniQuite a few responders to the Facebook discussion mentioned Altra shoes for tailor's bunions. The foot-shaped toe box accommodates bunions and bunionettes and even allows for use of Correct Toes or other toe spacers to maintain alignment of toes. While Altra carries many lace-up running/fitness shoe options, we love the new Dyani casual lifestyle shoe. Find the Dyani in sizes 5.5-12 for $100 from AltraRunning.com, Zappos and Amazon.
One of our readers mentioned Allbirds wool runners. The soft merino wool uppers feel heavenly against sore toes. While they don't offer the best arch support, you can swap out their thin insole for something more substantial. We love the new Savannah night with navy sole colorway (a bit more professional than a white sole). Find Allbirds wool runners for women in sizes 5-11 for $95 from Allbirds.com.
For even more ideas, see our wide toe box shoes category. We'd love to hear from you. Do you have a favorite pair of shoes for bunionettes? Leave a comment and let us know!